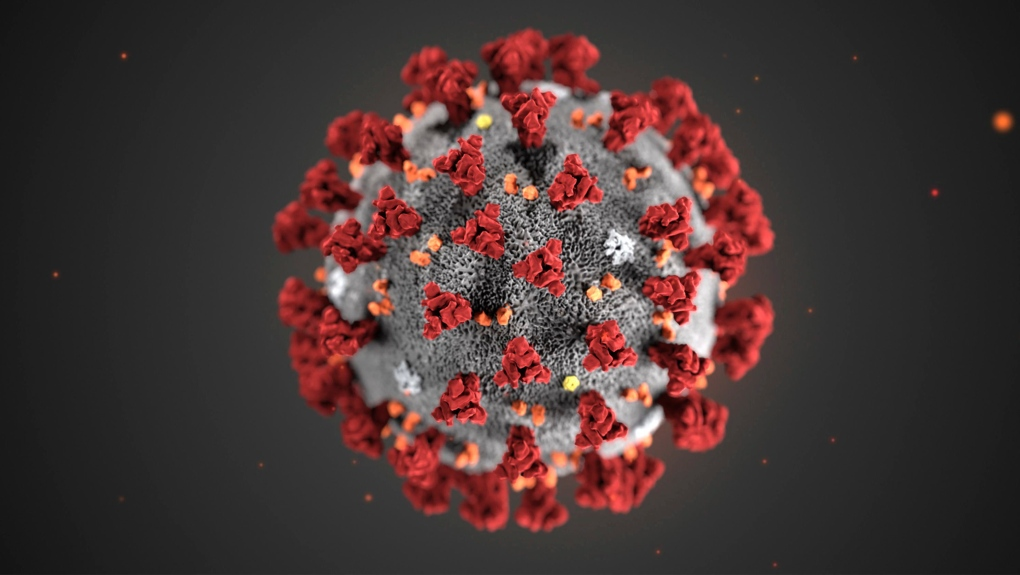 07 May

COVID 19 and Court Closures!

The following information is updated as of April 10, 2020, please consult our website regularly for updates. We are receiving updates from the court regularly.

 

What is happening in the courts at this time in light of COVID-19?
To help contain the spread of COVID-19, the courts have limited their sittings and are only hearing emergency matters.
What is an URGNECY MATTER in the context of family law proceedings?
Courts have defined emergency matters are those in which serious consequences to persons or harm to property may arise if the hearing does not take proceed.
Or if there is a risk of loss of jurisdiction or expiration of an existing protection or restraining order, including but not limited to:
Family matters
1) orders where there a risk of violence or immediate harm to one of the parties or a child.  
2) orders where there is a risk of removal of a child from the jurisdiction 3) Emergency protection order reviews
What if I had a trial, or another court date?
All matters have been adjourned at this time.
Should I be following the court orders, even when the child has to be transferred from one household to the other?
Parenting order, custody orders and agreements between the parties should be adhered to, simple answer = you must follow the court orders
Parenting time should only be rescheduled if you are:

Quarantine or
You must self-isolate

There is no law that says that the children or parents cannot leave the home
You may want to make small changes to the existing orders i.e if the pick -up was supposed to be in a public place, you and your partner can mutually change the location i.e. pick up at curbside of the respective homes
COVID-19 should not be used as an excuse to not to follow the current parenting schedule. Unless there is a good reason to believe that it will put the child's safety at risk.
What if I want to stop access, can I do it?
Simple answer is no. if you are thinking of stopping any access, you will need specific examples, evidence of the other parent does not follow the COVID-19 recommendations.

e. spouse travelled internationally and returned to Canada and now is refusing to self-isolate for a period of 14 days. In a situation like this, you have to ensure that the child's health is not put at risk.
What should I do if there is no court order?
You are expected to follow the child's routine as much as possible.
What is the "right" thing to do in terms of co-parenting during a crisis such as this? 
If possible, be kind to your child's other parent.  If kindness is too much to ask, at least try for a polite business-like exchange.
Your children are lacking the stability of their school and possibly daily contact with their friends and support system, they do not need to feel as if their parents are not stable on top of that.
Try to be open to the possibility that you each may need help during this time.
In the end, the "right" thing to do is what is best for your children.
What should parents do to ensure that the children are safe while co-parenting?
Both parents should be on the lookout for any symptoms including fever, cough and shortness of breath.
While it may be difficult, communicating with your co-parent and remaining transparent about any potential exposure or confirmed case of the virus is key to protecting your children.
Remaining calm, how do you that in front of your children?
Children often model behaviors of their parents.
This is not a time to panic. Have an honest age-appropriate conversation with your children about the pandemic but do so in a calm and optimistic manner. Ensure your children that you are taking the necessary precautions to keep them safe and that these steps should result in a faster return to normalcy. Encourage your children to ask questions as it is better, they receive information from you rather than social media or unreliable sources that could result in unnecessary alarm.
Stress is already high between the parties who are going through divorce and separation, this adds another layer.
What else should be parenting be doing to ensure that the child is safe?
Stay informed and model good behavior for the children.
Adhere to all the latest developments regarding COVID 19 through a reliable media outlet.
Ensure that you are maintaining recommendations as suggested by the health officials.
Maintain social distancing.
Washing your hands regularly and
Disinfecting surfaces and frequently used objects i.e. doorknobs, car door handles etc
 What if one parent is not taking COVID-19 seriously?
 What is my obligation?
Parents who believe their ex is not taking the necessary health precautions can file an urgent motion with the court to review custody arrangements, but they must point to specific behaviours or plans that are inconsistent with COVID-19 protocol.
There will be zero tolerance for any parent who recklessly exposes a child (or members of the child's household) to any COVID-19 risk.
I have lost my job or my hours have been reduced, do I still have to continue paying my support obligations? i.e. child support, spousal support?
MEP – Maintenance Enforcement Program may impact a payors ability to meet their court ordered child support obligations.
Similarly recognised that the receipts will also be impacted and have monthly obligations for the children.
Therefore – payors making no payment is not an option.
The payors can contact their MEP case officer and arrange for a temporary payment arrangement for less than the ordered amount or a temporary decrease in their current payment arrangement.
This is a temporary relief and the obligation is on the payor to keep in touch with their MEP officer
This applies only to payors:

Loss of income as a result of VODI-19 diagnosis
Loss of job (or reduced hours),
Impact of child/care school closures
I believe my matter is urgent, how do I request that the Court hear my matter?
If you believe your matter is urgent, you must fill out an application for an emergency/urgent hearing, which form is available on the Court's website.  If you do not have access to email, you may phone the number as indicated and obtain assistance to fill out the form. Once the form has been completed and submitted a triage Justice will review your application to determine if the matter is urgent. You will then be advised whether or not the Justice has approved your matter for hearing. Filing deadlines for your material and the Respondent's material will be provided in the Order that allows your matter to be heard.
I had a previously scheduled hearing in April. Do I need to appear for this hearing?
Your April hearing is automatically adjourned until further notice.
All matters civil and family matters scheduled for hearing between March 16, 2020 and May 1, 2020 are adjourned sine die, unless otherwise directed by the court.
If my hearing is currently scheduled for May, should I prepare for my matter as if it is proceeding?
Again, the current public health crisis is constantly changing resulting in Court processes and scheduling being reviewed.  You should prepare as if your hearing is proceeding in May; however, the Court may be adjourning previously scheduled matters in May for COVID-19 related reasons.  Please consult our website often in order to be advised as to whether May matters will be proceeding as scheduled.
When will the Court resume normal operations?
We hope as soon as possible.  The courts are relying on the advice of public health officials as to when it may be safe to do so.  These preventative measures will remain in place until the courts are confident that the health risks to those working in and appearing before the Courts is significantly reduced.
Criminal matters that are going forward at this time are:
All in-custody matters will proceed including:
Bail hearings
Sentencings with a priority given to those facing a time served situation
Preliminary inquiries and trials
Youth criminal sentence reviews
The Court will hear urgent out of custody criminal matters with leave of a judge.
The Court will be available to process urgent warrants and judicial authorizations.
If you are not in custody and you have a criminal court appearance in the Alberta Provincial Court between Tuesday March 17 and Friday, May 22, 2020 you do not need to attend court. The Court website will be updated regularly to provide information regarding rescheduling, which will be 10 weeks from the date of your scheduled court appearance or the next court date thereafter.
Traffic tickets: you don't need to attend court, call at 1 (403) 592-2922 or send an email to caltraffic.counter@gov.ab.ca.